Come see the amazing colors in our Fluorescent Room.
We are lucky to have several guest exhibitors from the Fluorescent Mineral Society that display their world class displays. There are few places that you would be able to see such collections!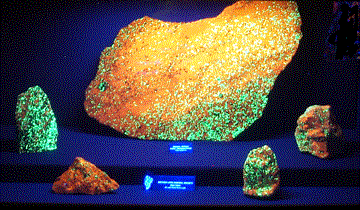 PICTURES FROM PAST SHOWS
Fluorescent Spheres
Amazing colors!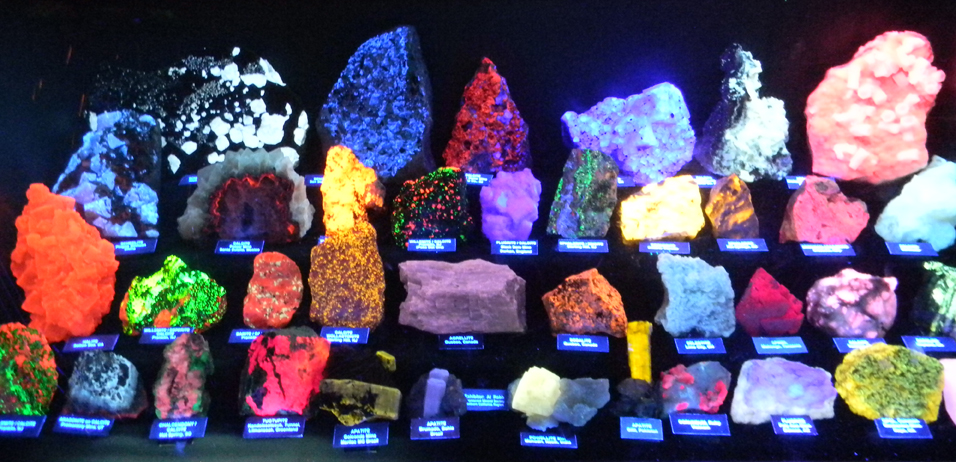 Beautiful Display
Nice fluorescent display of chacedony from one of our Junior Rockhounds!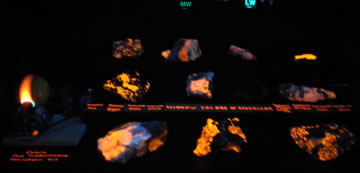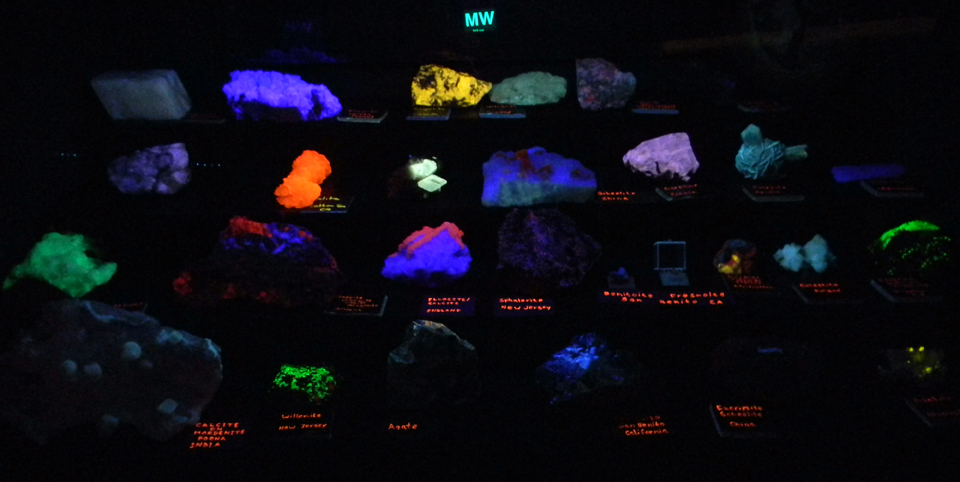 Same display - the left under Longwave UV and the right under Midwave UV! and all 3 below

Vasceline glass dispaly
In normal light these all look very dull and mostly gray / white in color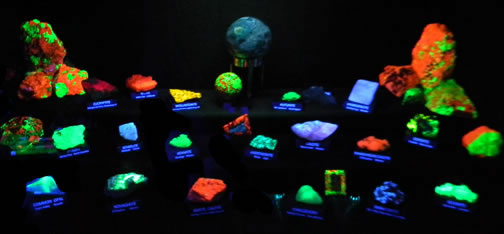 the Orange and Green pieces are from the famous Franklin NJ Mine
Fluorescent water!